Mobile Introductions and Connections for Networking Events!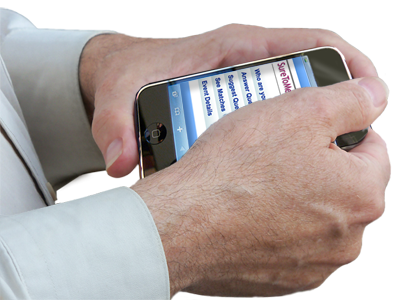 SMARTPHONES + SureToMeet Matchup connect like-minded people for immediate, stimulating conversations!

Matching people's interests and commonalities is optimized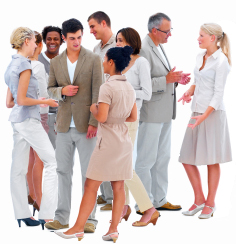 Successful networking events take talent to invite the right people. And create a comfortable environment. That's why SureToMeet designed a system that mixes real-time experience and living human beings into the secret sauce! MatchUp stimulates rewarding conversation with the best matches at the event!
More dynamic networking ...

SureToMeet provides organizers like you with a leading-edge event management system.
MatchUp is a mobile matching system that uses popular smartphones for instant connections.
MatchUp identifies the best matches in the room for every participant.

More compatible matches...

MatchUp matches like-minded people at local events.
MatchUp introduces compatible people across a crowded room.

More rewarding conversations...

MatchUp makes every conversation meaningful with tailored conversation starters.
MatchUp draws on human intuition and organizer skill for the best chemistry in matches.
Your networking events can sparkle with conversation and chemistry when you add SureToMeet | MatchUp . Deliver the BEST matches for every attendee!
Now there is a better, easier, and more effective solution for matching compatible people
Mobile networking is in!

Smartphones are making instant connections commonplace - but the software system that customizes the connections has not been available ... until now. SureToMeet | MatchUp is that secret sauce. Just look at why this is the most robust matching system in the introductions marketplace today.
Bust the myths and frustrations of like-minded matching
Forget superficiality -- people want REAL conversations about what matters to them -- we focus on initial conversations that can lead to meaningful relationships.
People want to both meet new people, and nurture budding relationships over time. We encourage new and nurturing conversations at the very same events.
People want more compatible matches. MatchUp adds compatibility points with every question the attendees answer -- compatibility ranks just get more and more valuable.